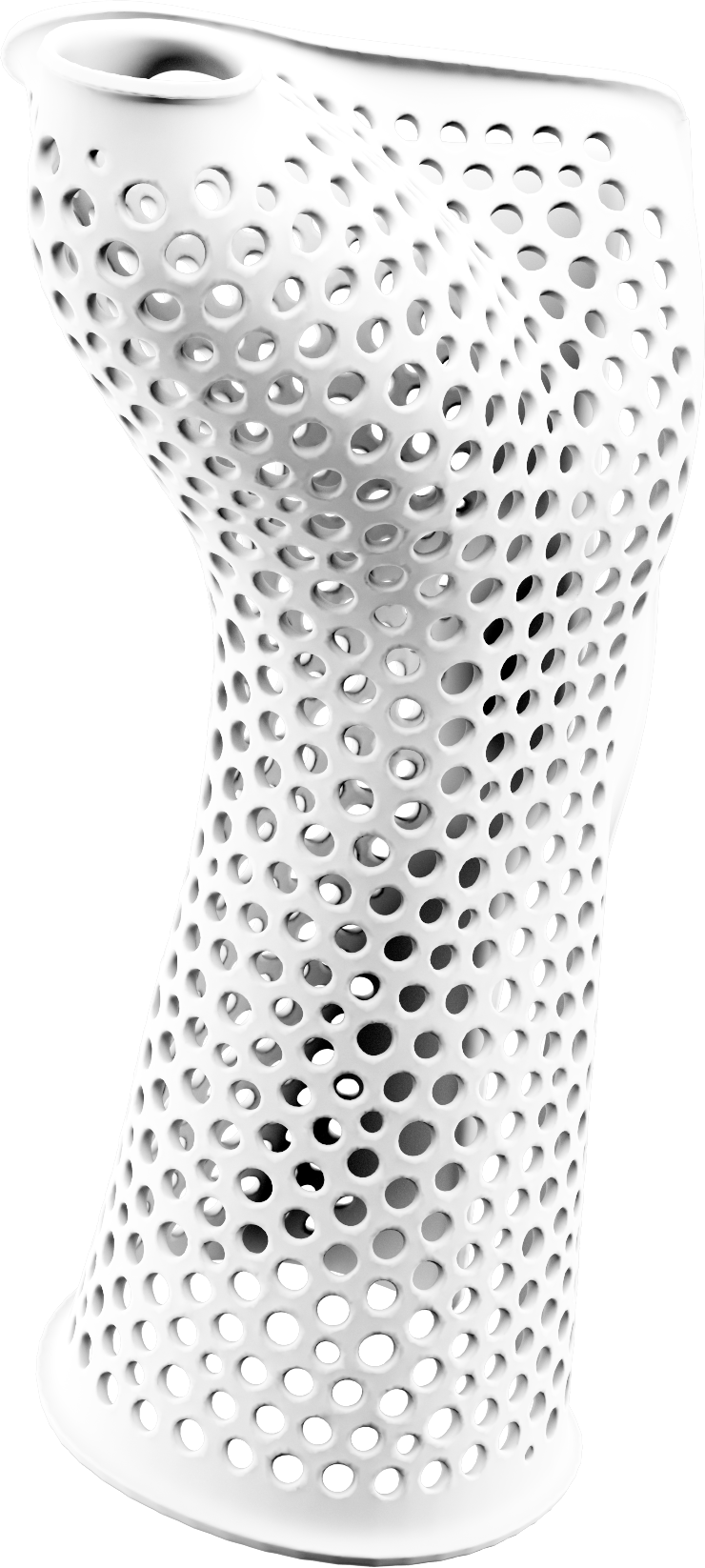 3D printed casts that will return your smile
3D-printed casts are now easily accessible to all. With Swibrace's unique software, you can design an anatomical brace that fits the patient's arm perfectly in a few minutes. Our cast is thin yet resistant. It includes a tightening mechanism for post-traumatic swelling and is delivered in less than ten days by express mail (service available now only in Switzerland).

An optimized brace for a perfect and

adaptive

support
Swibrace develops innovative light and anatomical casts for orthopaedic immobilization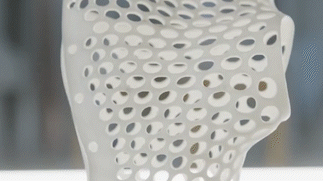 For individuals as well as health professionals
Swibrace allows patients to maintain their active lifestyles. Light, comfortable, elegant and resistant, the cast adapts perfectly to the patient's anatomy.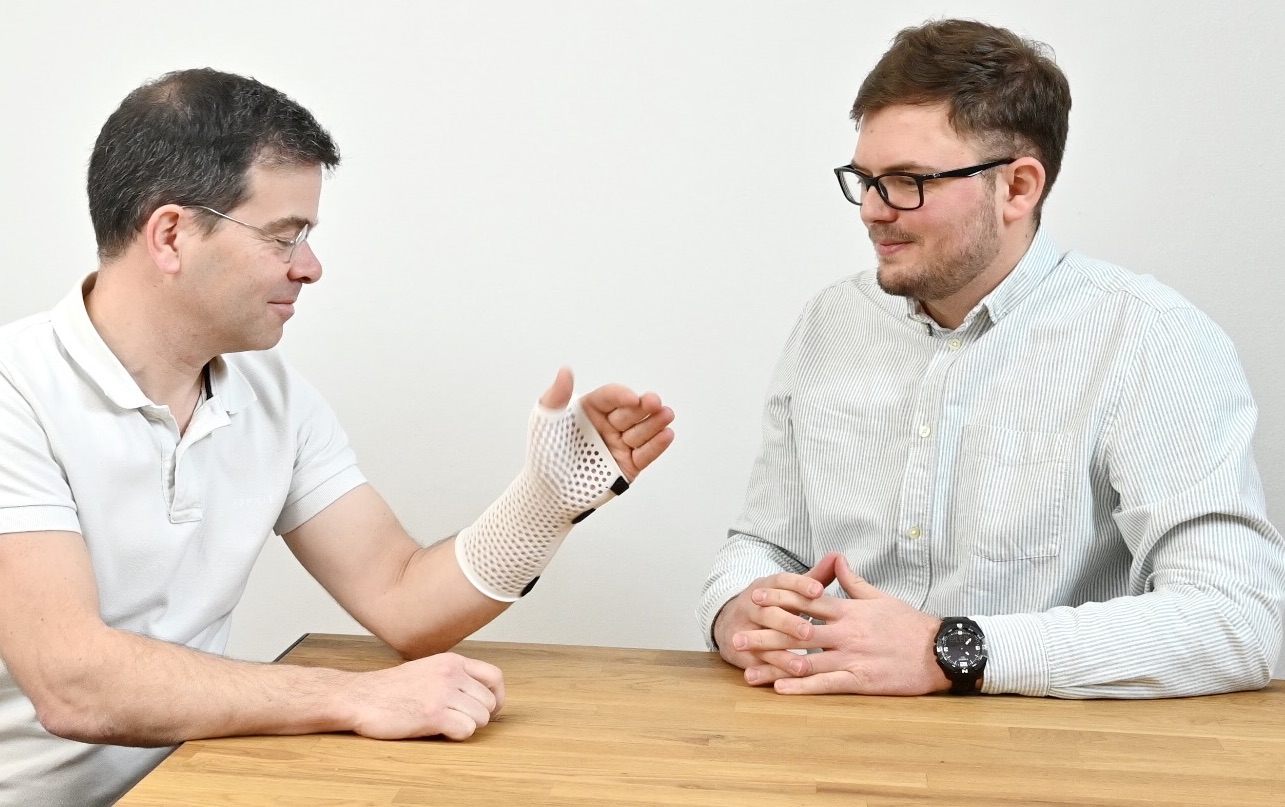 Swibrace offers physicians a product that is easy, quick and clean to apply.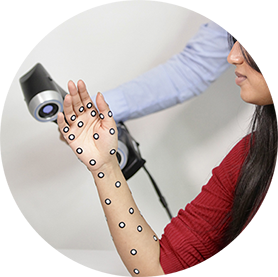 The procedure starts with a quick and painless scanning session to get the exact morphology of the patient's arm.
After uploading the arm's scan on our platform and using our software, the design of the brace is ready in less than fifteen minutes.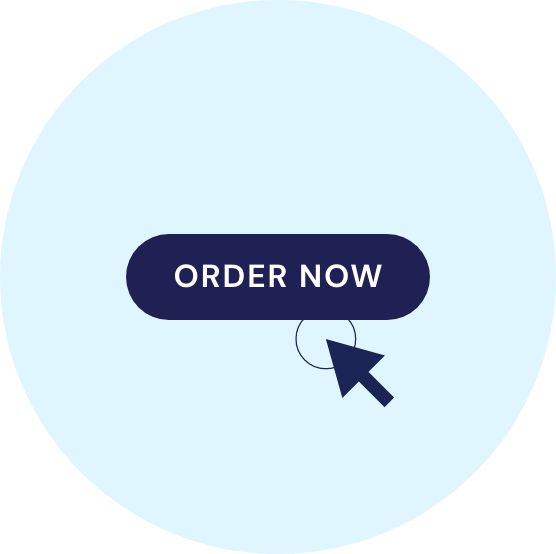 Order the cast anywhere and anytime. After approval of the quote, Swibrace manufactures the custom-made brace using additive manufacturing in poly-amide (the tightening mechanism, by Velcro).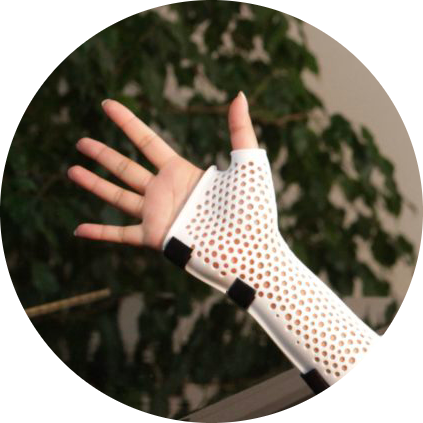 The brace is then sent to the patient, to be worn immediately.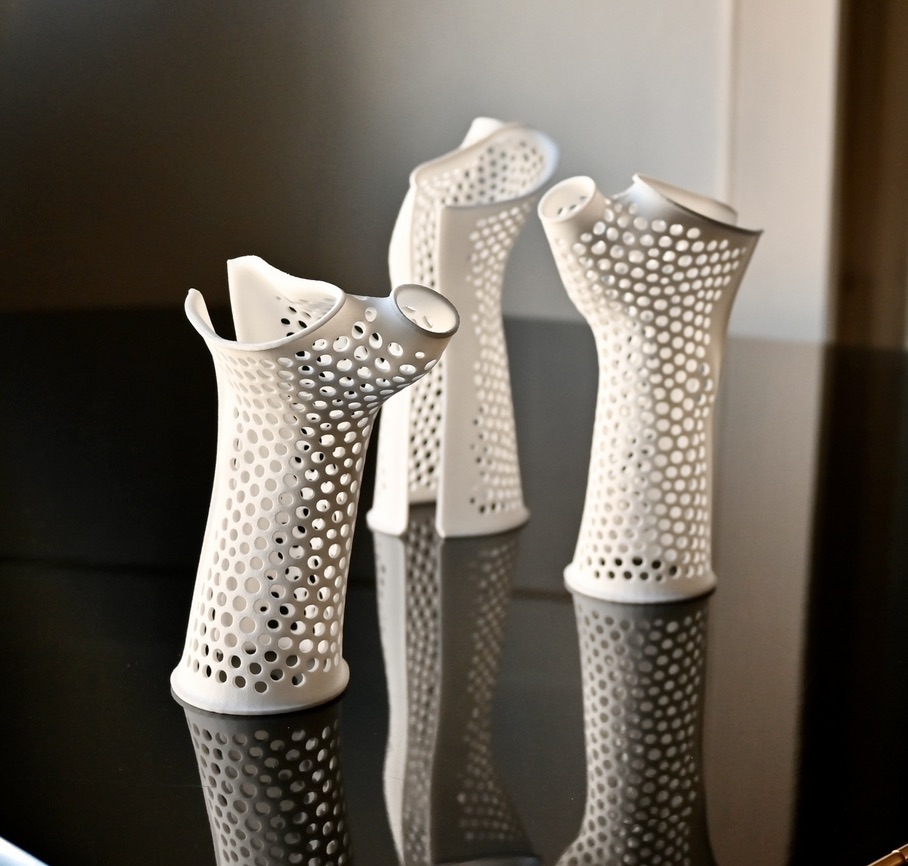 Swibrace is a Swiss MedTech company founded in 2017 by Swiss-Belgian surgeon Frédéric Schuind, MD, PhD, developing innovative non-invasive methods of treatment of common orthopaedic diseases.
Patient-Specific Anatomical Braces (PSAB), perfectly adapted to the patient's morphology, allow optimal immobilisation of the limb.
The cast is light yet resistant, comfortable, radiolucent and elegant. Swibrace's cast can be worn under the clothes and is compatible with some light activities, including white-collar work and some sports.
Latest News from Swibrace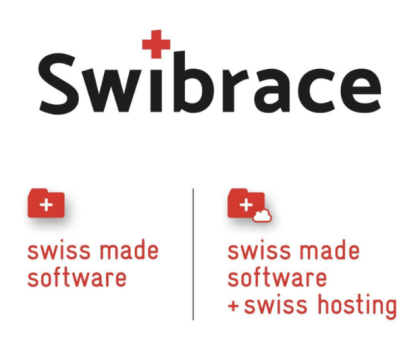 We are certified as a Swiss made software and a Swiss hosting MedTech company!
The Swiss made software label is dedicated to promoting the Swiss software industry, both at home and abroad. It combines Swiss values such as quality, reliability and precision – especially in software.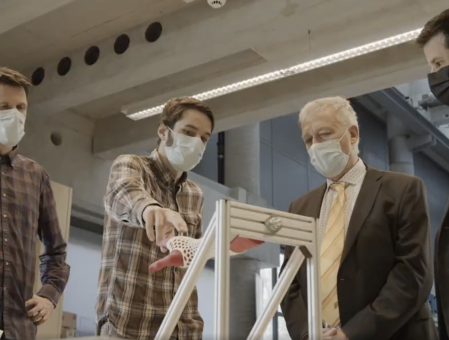 How our R&D started – HEIA Fribourg

How did we develop custom-made splints? Click on "read more" or https://swibrace.com/wp-content/uploads/2022/08/Haute-Ecole-video-1.mp4
Frequently asked questions